Intelligent Automation for Telecommunications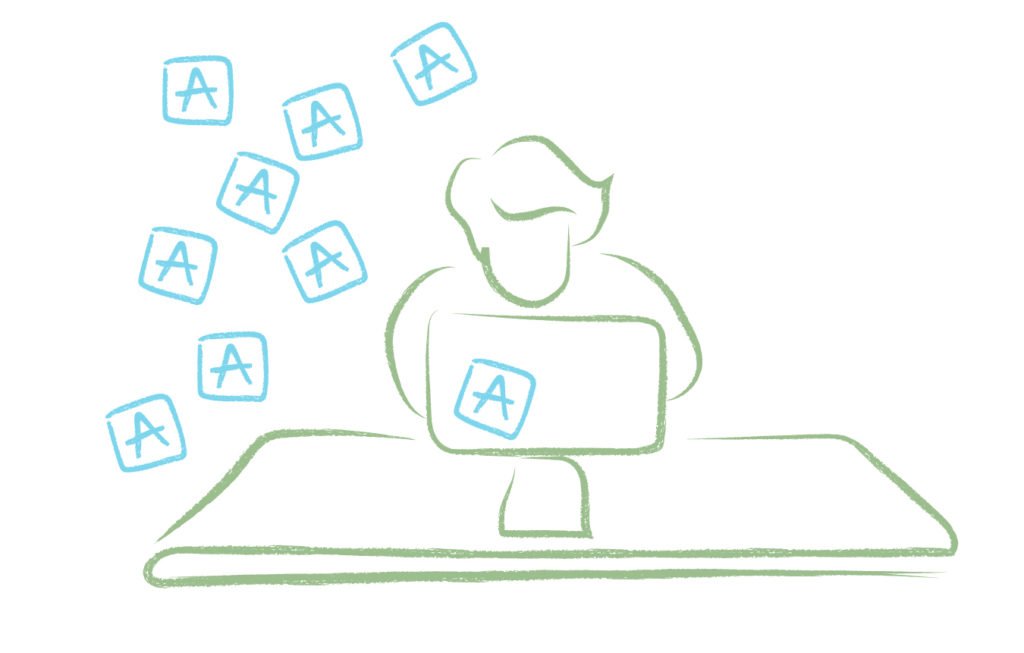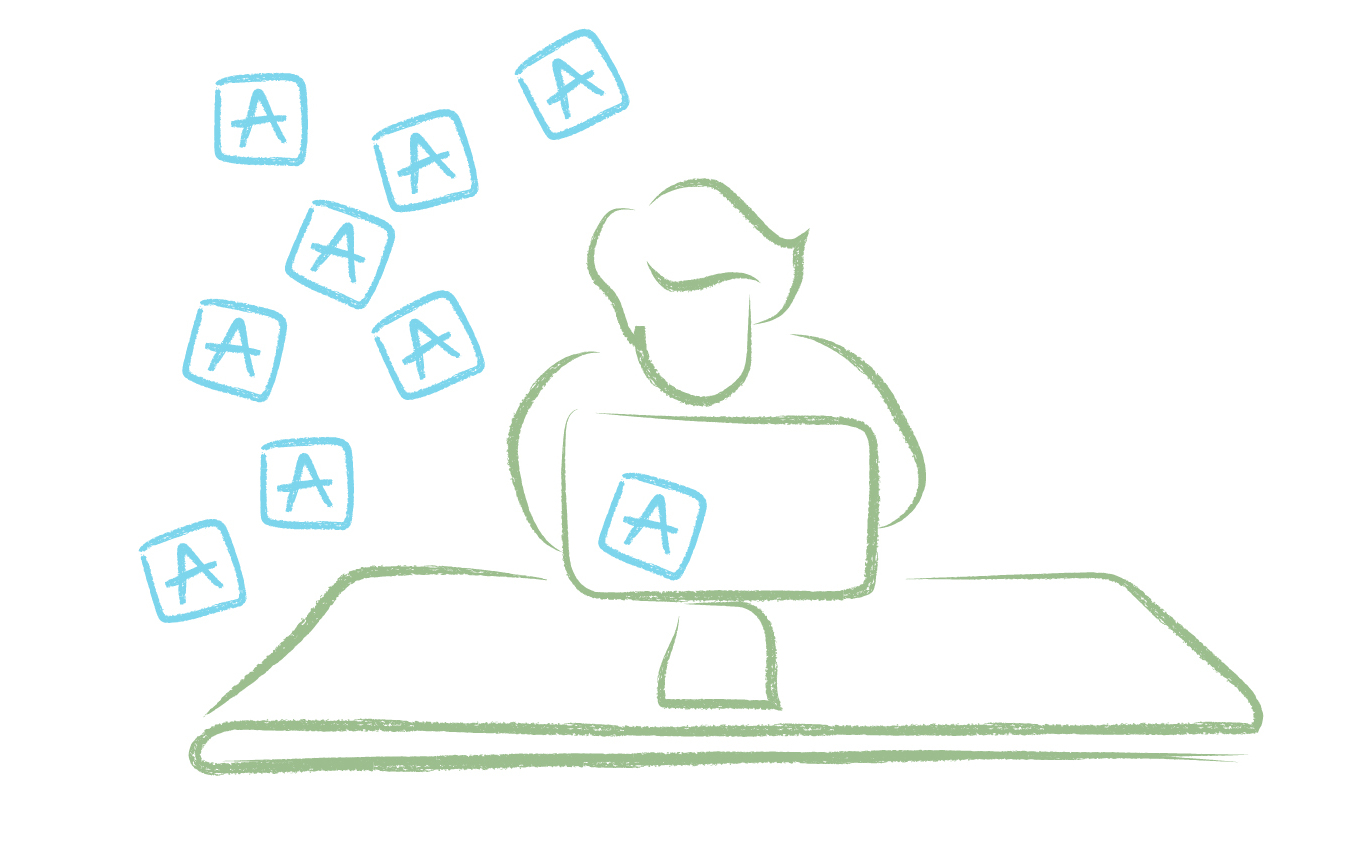 Telecommunications is a challenging business
Mobile devices taught consumers that usability and speed are essential parts of their lives. Consumers want information quickly and will not tolerate poor reliability, service, or support. Telecommunications providers are under constant pressure to upgrade their networks and provide higher speeds and capacity while adhering to stringent regulatory limitations. Telcos find maintaining profitability in a highly competitive market challenging. To stay competitive, telecommunications providers need to find ways to reduce costs while still providing high-quality services. These challenges are difficult but not impossible to overcome. 
"Krista is a differentiated solution and will help our businesses streamline and automate electronic processes to serve customers better."
Stephen Chau, CTO SmarTone​
Intelligent automation improves experiences and outcomes

 
Intelligent automation (IA) combines artificial intelligence (AI), machine learning (ML), natural language processing (NLP), and process automation to optimize business operations and create a personalized experience for customers across the omnichannel. IA offers many benefits such as cost savings and increased productivity due to its ability to optimize tasks based on historical data points. Structuring and automating processes creates optimal performance levels every time there's any change made within your company. It allows staff members focused on innovative projects, like developing applications or modernizing systems, to focus on delivering value instead of wasting time doing mundane tasks that could be automated using machine learning software or automation.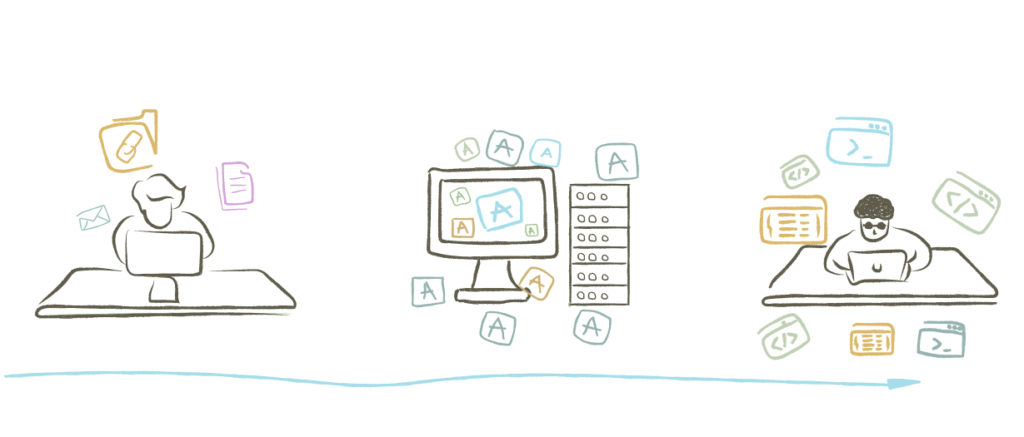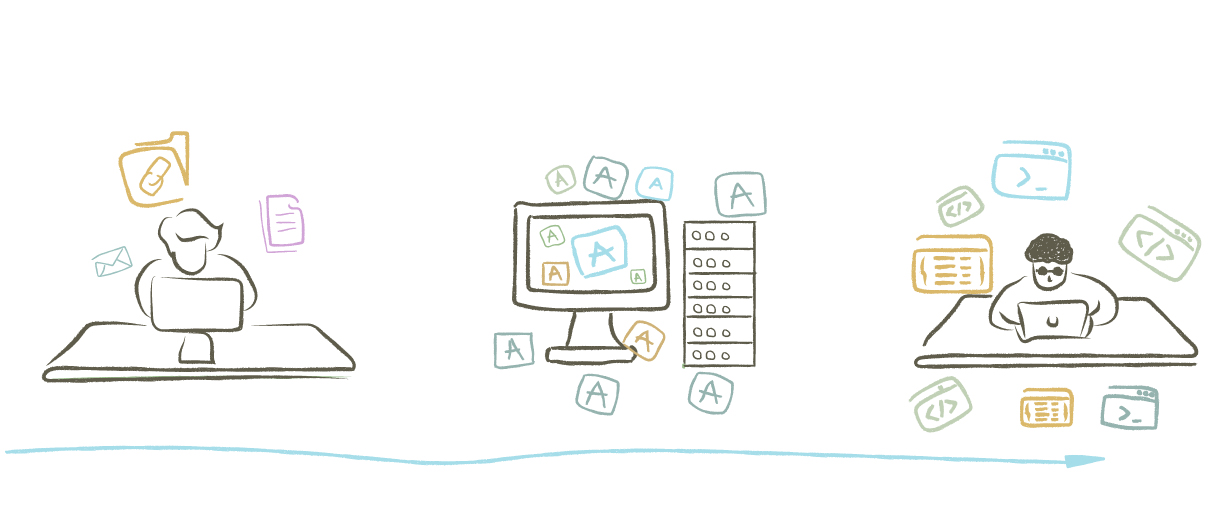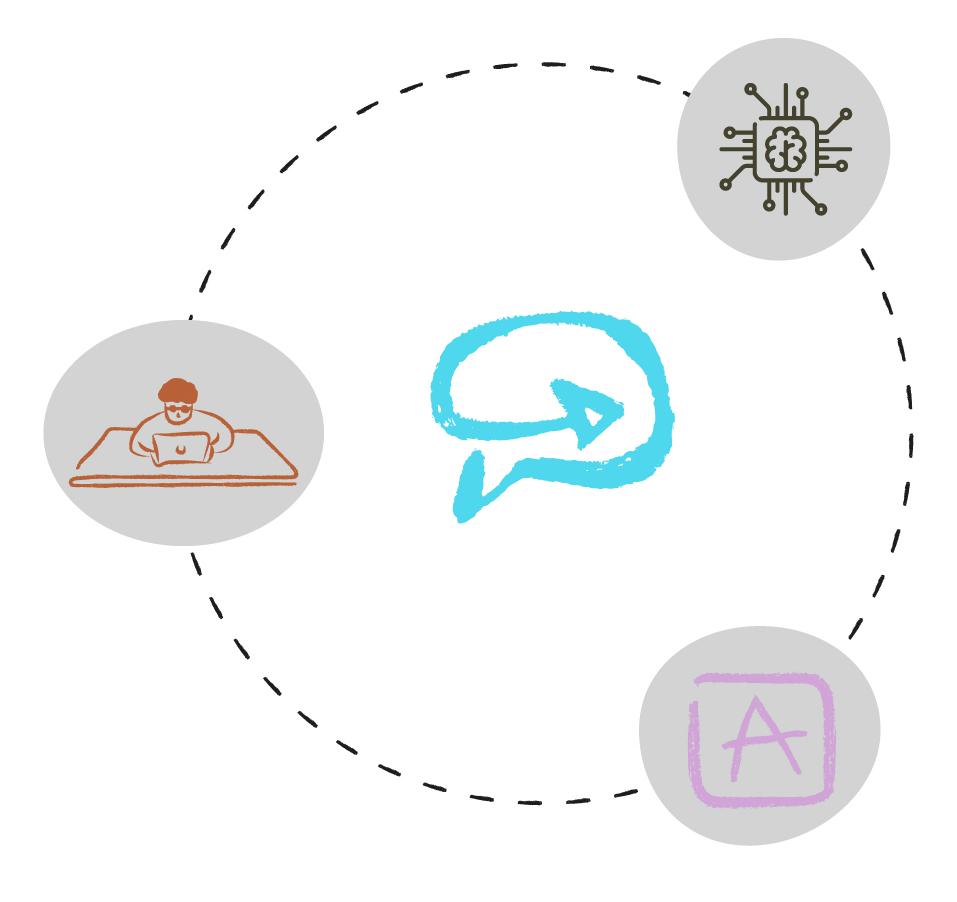 AI optimizes internal processes
Telcos have long automated communications delivery to provide the fastest networks possible. However, these organizations have similar opportunities to automate complete processes across internal functions. Today, telcos realize AI enhances internal processes by using software to automate previously time-consuming tasks. By using AI-led intelligent automation, telecommunication companies are automating complete business processes and customer experiences to maintain margin and provide the right services to the right customers at the right time.
Intelligent Automation Use Cases
Telcos can apply automation to several business functions to increase outcomes. Some examples include:
Agent Assistance
Remove complexity for call center agents by providing chat-like natural language understanding interfaces.
System of Record Integration
Aggregate disparate systems of record to simplify data look-ups and shorten call times.
Employee Onboarding / Offboarding
Provide intelligent employee self-service interfaces allowing your employees to focus on customer care.
360-Degree View of the Customer
AI-led chat interfaces provide personalized support and services based on customer profiles and needs during their journey.
Salesforce Automation
IA simplifies CRM updates and data quality to eliminate CRM app training and provide accurate sales and promotional planning.
Data Analytics and Dashboarding
Intelligent automation collects and structures data into real-time dashboards and automates processes based on data-driven decisions.
Other available resources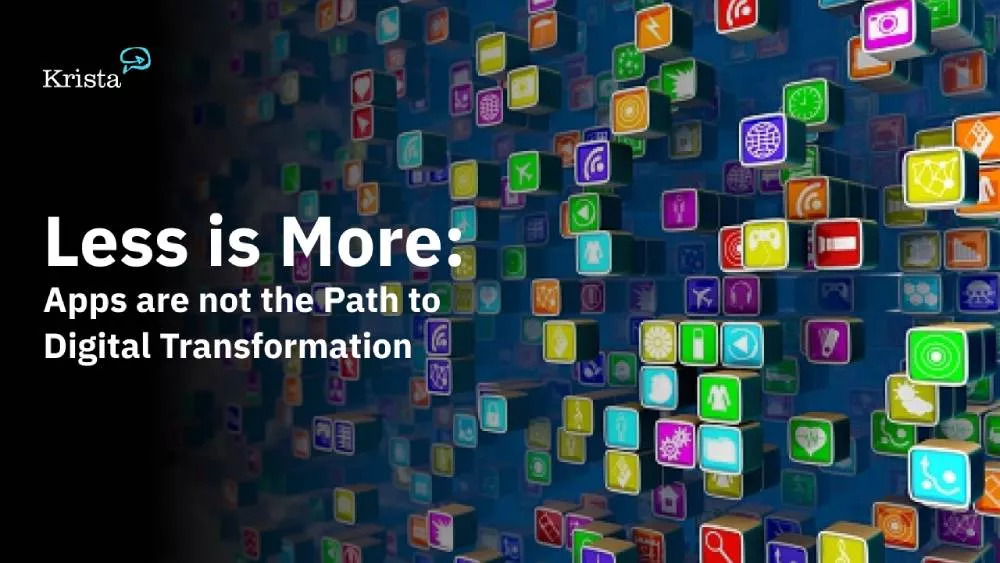 Apps Are Not the Path to Digital Transformation
LCAPs promise to simplify and speed up development to create more apps faster but more apps cause more problems. Read how creating more apps may make your digital journey more difficult.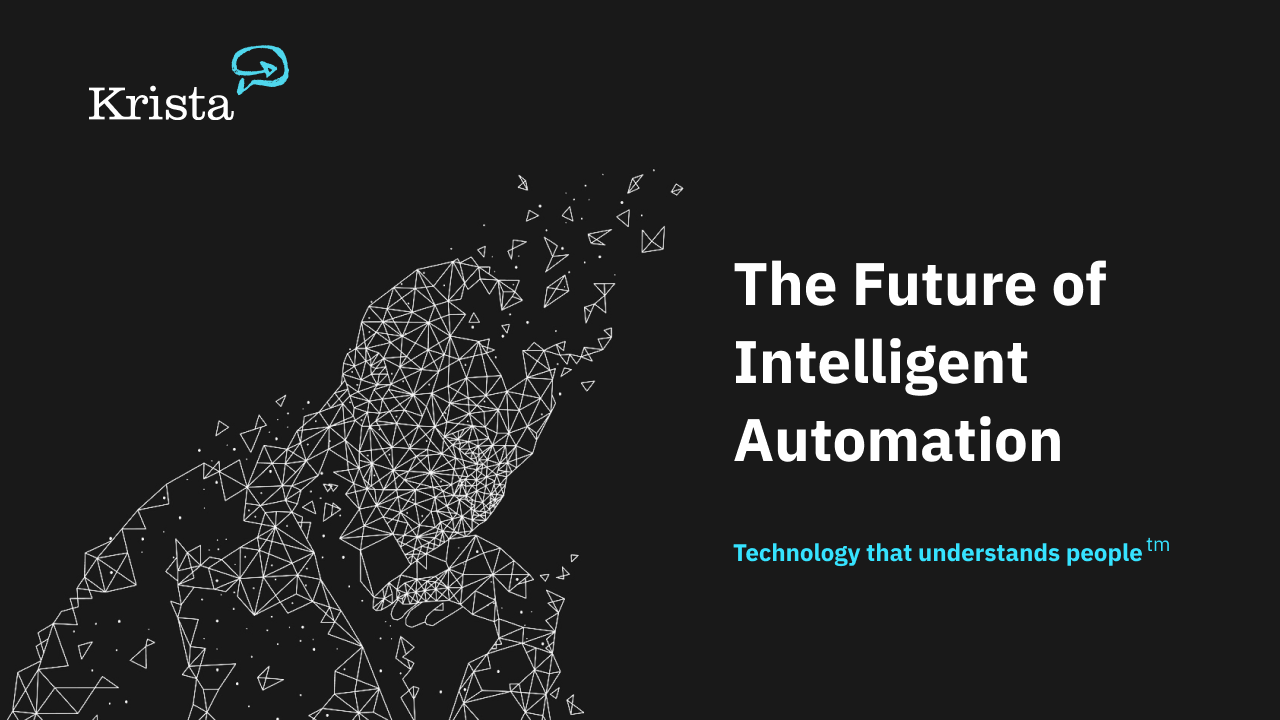 The Future of Intelligent Automation
Digital transformation is building or optimizing business models using modern digital technologies. Today, the speed at which your company transforms depends on your ability to change your systems and change your people.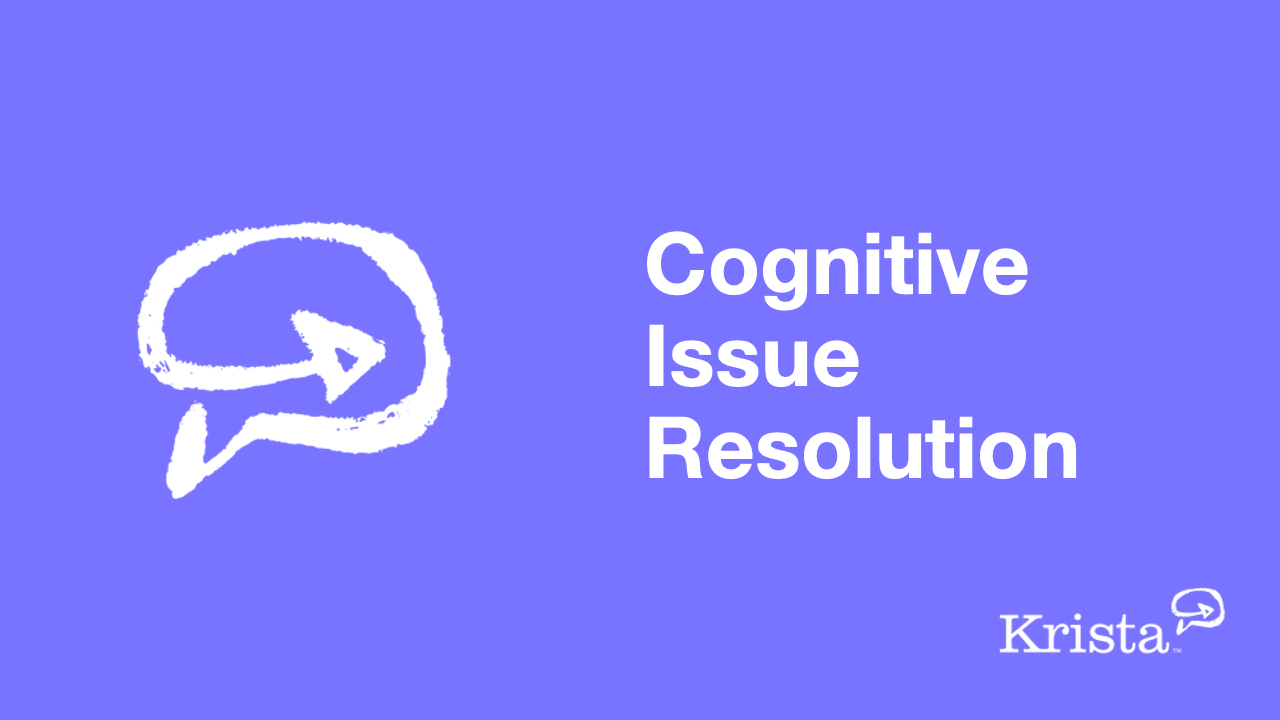 Cognitive Issue Resolution
Krista Intelligent Automation uses machine learning and artificial intelligence to automatically reply to and resolve email queries and issues sent to your company.
Contact us to learn how AI-led intelligent automation can increase your productivity.