Every Company Will Deploy Artificial Intelligence
Every company will deploy artificial intelligence (AI). AI is the future. AI can already do so much and will only become more advanced and widespread as time goes on. Companies use AI to remain competitive, or they'll quickly fall behind rivals taking advantage of AI. AI saves companies time and money by automating tasks, improving customer service, boosting sales, and producing information to make better decisions and improve processes. However, many organizations struggle with getting started or expanding their use of AI due to the expertise and resources required to deploy custom AI.
"The value for us is prioritizing the hours to turn unstructured data into a product that allows us to evaluate a particular company and then accurately present that company to potential acquirers. Krista will enable us to digest data, both text, and numbers, to structure data to make decisions using AI and ML."
Billy Birdzell, General Manager, Horatius Group
Krista Removes AI-Deployment Barriers
Krista operationalizes and simplifies AI user experiences so your teams can produce more value. Krista customers build sophisticated AI applications without programming or specialized skills. Krista's iPaaS and built-in ML enable your businesspeople and analysts to create machine learning models as automated conversations between people, systems, and artificial intelligence. Krista simplifies building, deploying, and integrating AI into new or existing business processes or to create new ones. Krista provides systematic cost-cutting solutions for data collection, model training, MLOps, building trust or "human-in-the-loop," and reducing operational overhead in any AI or automation project. Businesses can successfully and cost-effectively implement AI and see a higher ROI on their artificial intelligence investments with Krista.
Ask Krista Deploys AI for You
Ask Krista uses natural language processing (NLP), enabling your employees to describe the functions needed as an automated conversation between people, systems, and artificial intelligence. Krista's NLP improves experiences for your employees and customers to quickly get up and running with your own AI, leverage third-party models, or take advantage of the growing library of bespoke AI solutions in the marketplace. Krista's low-code interface makes it easy to build and deploy AI in the most efficient way possible without needing a data science team or special programming skills.
Ask Krista Provides a Path to the Autonomous Organization
Krista's low-code and iPaaS capabilities remove barriers to deploying AI and ML.
Other available resources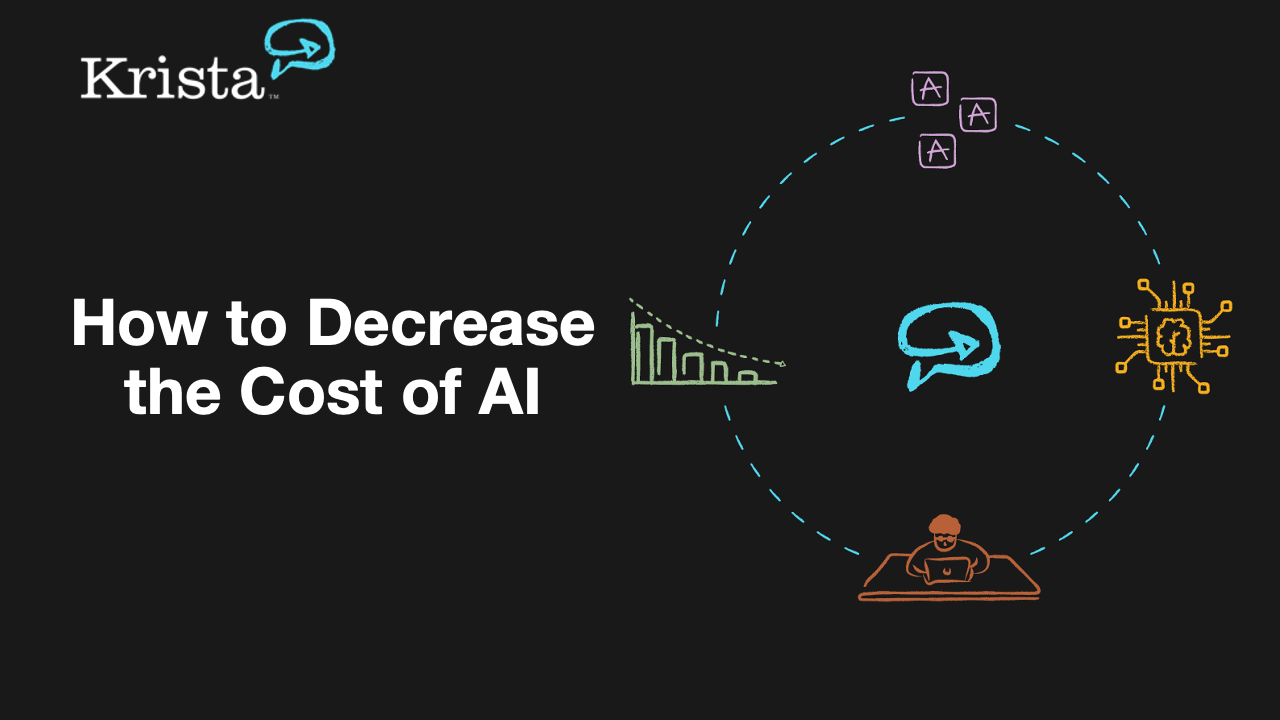 How to Decrease the Cost of Deploying AI
This article provides some of the most common cost elements associated with AI systems and how to reduce your overall expenses without sacrificing value.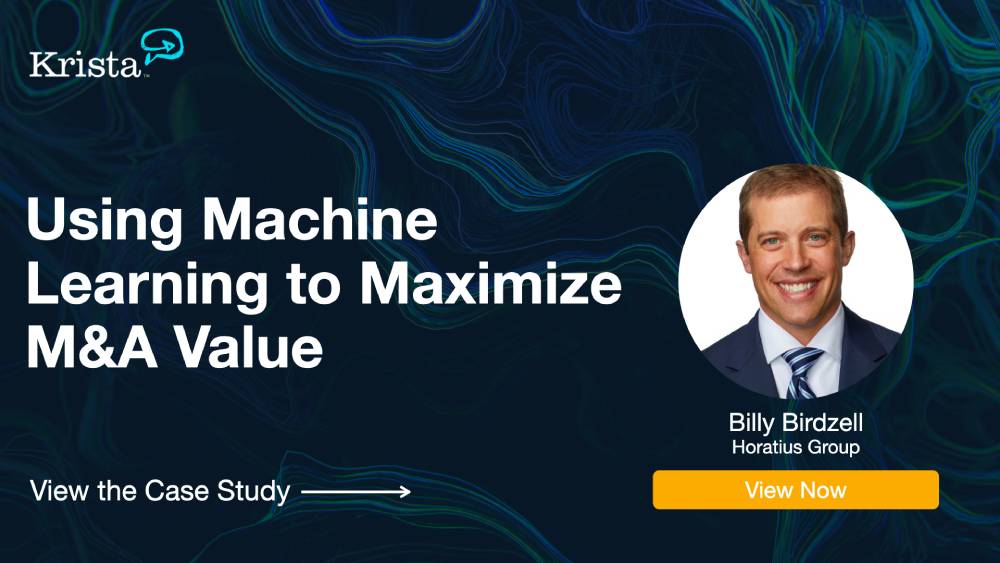 Case Study | Maximizing M&A Value Using Machine Learning
Hear Horatius Group managing director Billy Birdzell on how his firm uses AI to help evaluate which private companies are the right M&A targets.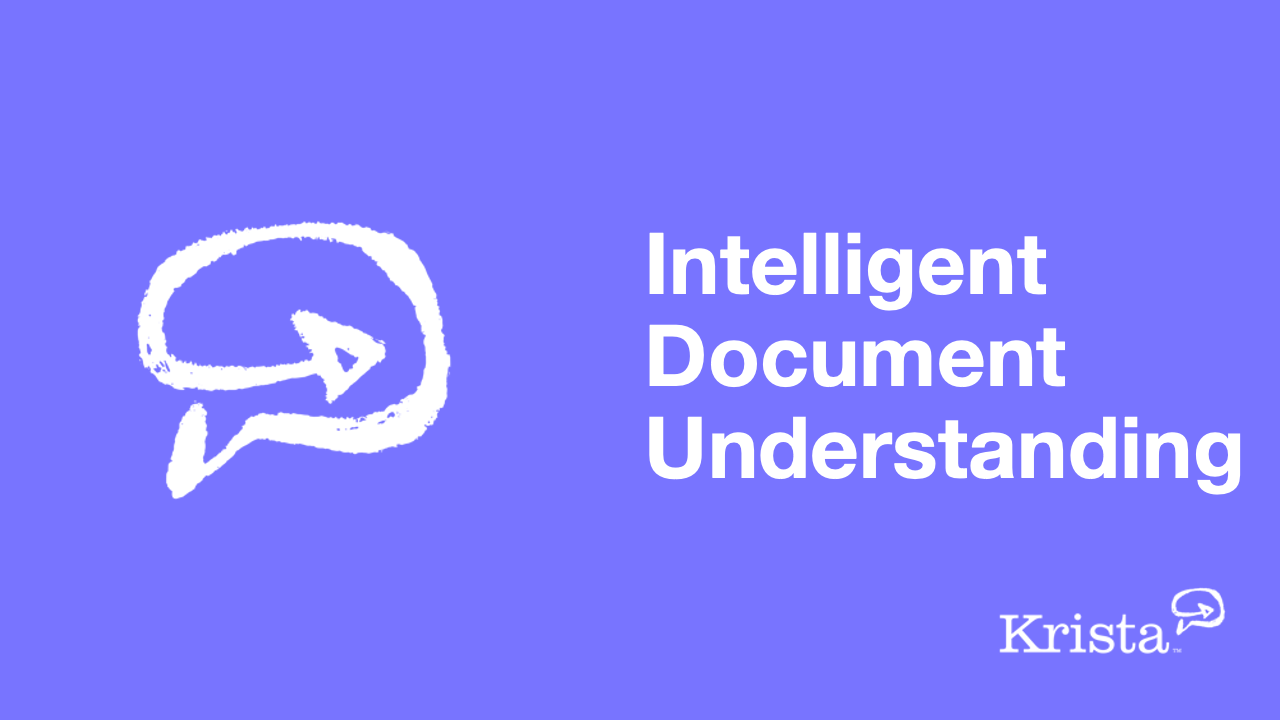 Datasheet | Document Understanding
Krista scans documents, connects to data sources, and orchestrates AI to provide stakeholders with information on important business decisions.
Contact us to effectively deploy and operationalize AI and ML in your business.