Intelligent Automation for IT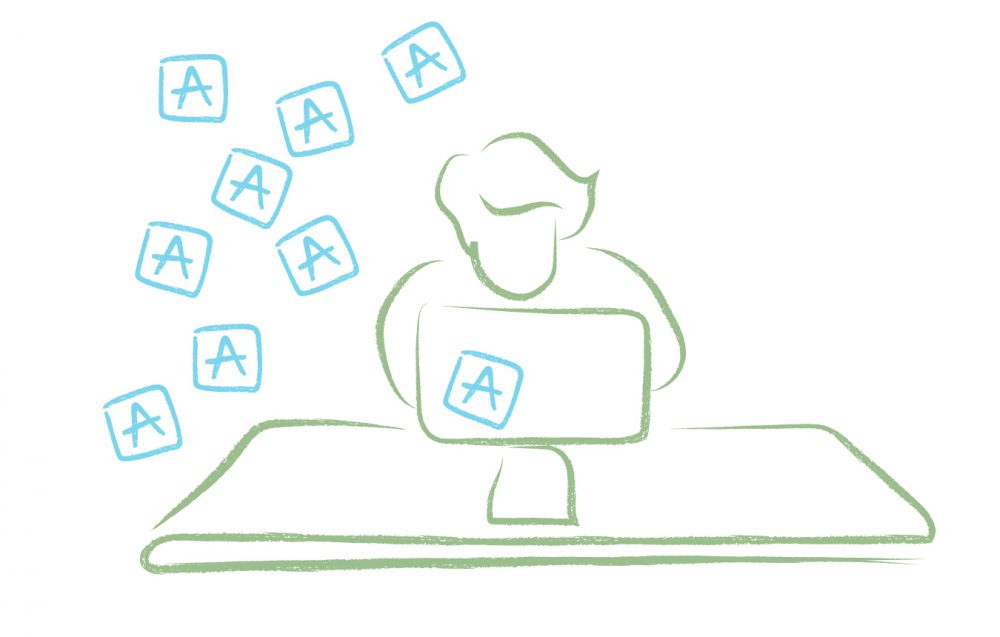 Automating IT with intelligent automation simplifies workflows
Intelligent automation (IA) combines artificial intelligence (AI), machine learning (ML), natural language processing (NLP), and process automation to optimize IT operations. IT organizations are more efficient and scalable when automating processes with intelligent automation. IT departments use intelligent automation to reduce costs and improve back-office processes and service requests to deliver services and software to internal stakeholders.
AI-led tools "Focus more on context and adapting to people and less on task and process flows...[and] AI-led process improvement will take a people-first approach. Context will drive required actions within a single UI experience centered around the customer or employee journey." - Forrester
Twelve Criteria Help Choose Among DPA, Embedded Process Support, RPA, And AI-Led Platforms, Forrester, October 2021
Intelligent automation removes delivery bottlenecks
Structuring and automating processes creates optimal performance levels every time there's any change made within your company. IA offers many benefits, such as cost savings or increased productivity due to its ability to optimize tasks based on historical data points. It allows staff members to focus on delivering value with innovative projects, like developing applications or modernizing systems, instead of wasting time doing mundane tasks that could be automated using machine learning software or automation.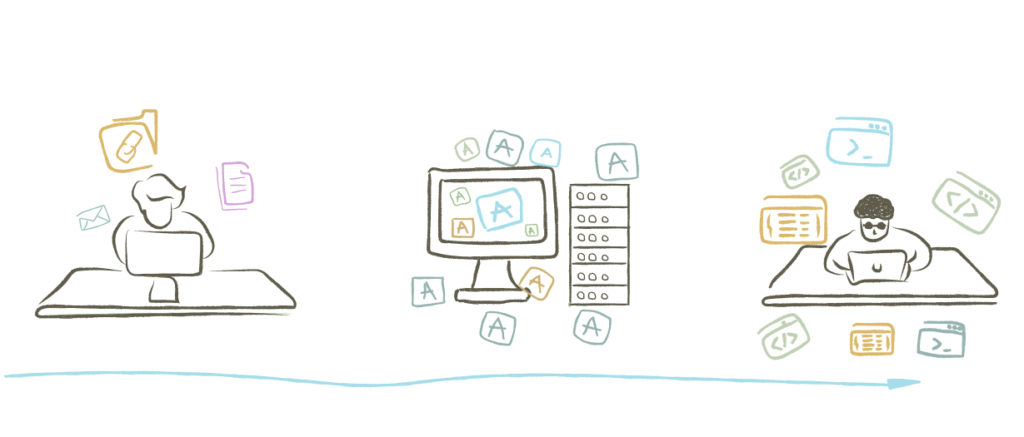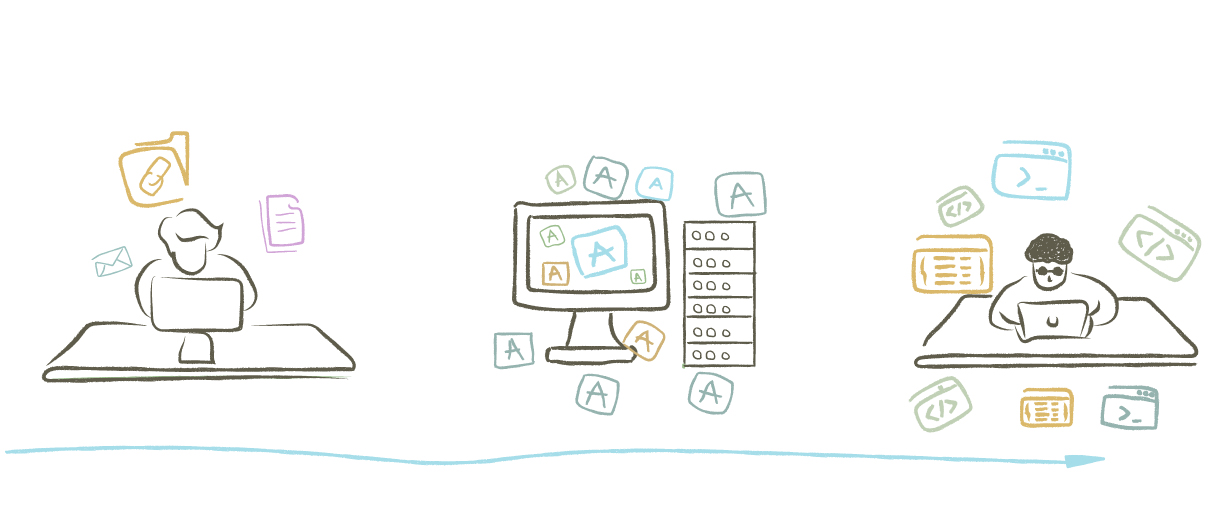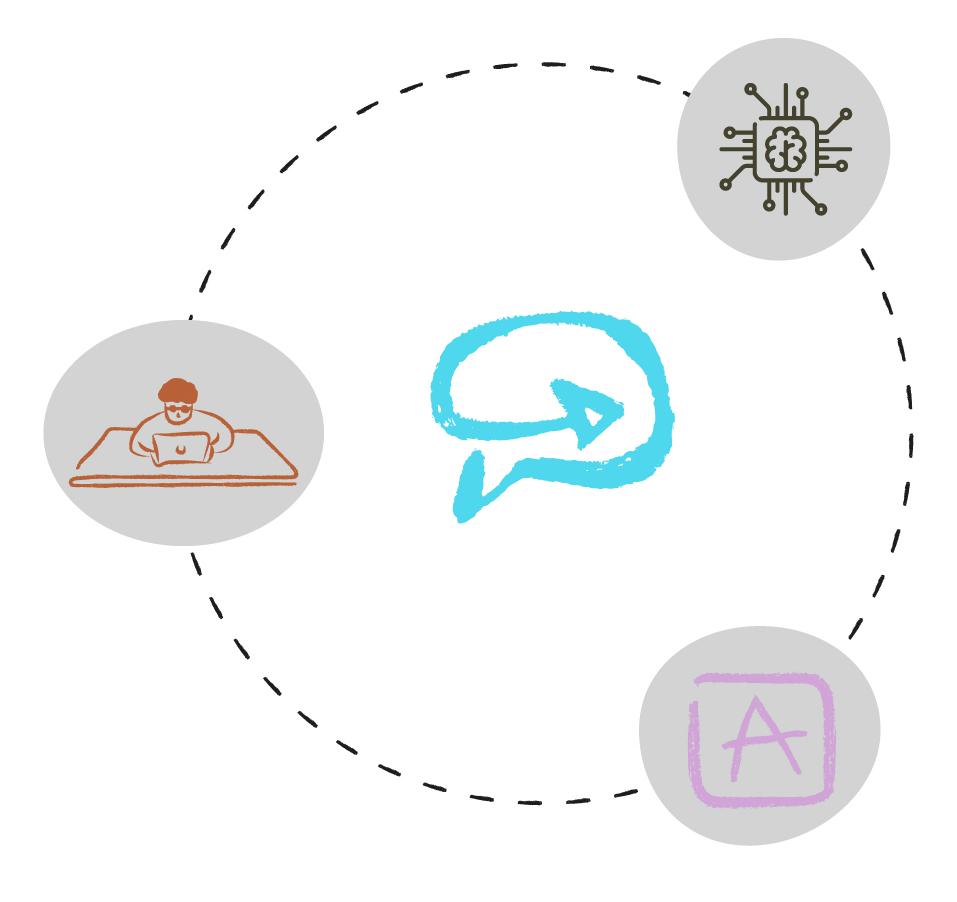 AI improves IT outcomes
IT organizations have long automated tasks or steps in processes. However, these organizations rarely automate complete outcomes across disparate automation tools. Now, IT organizations realize AI enhances internal processes by using software to automate previously time-consuming tasks. By using AI-led intelligent automation, IT organizations are automating outcomes to serve internal customers better and reduce jobs in the backlog. 
Intelligent Automation Use Cases
Software companies and IT organizations can apply automation to several business functions to increase outcomes. Some examples include:
Digital Transformation
Increase utilization and efficiency for existing systems to increase agility and reduce technical debt.
Cybersecurity
Collect and structure threat data from multiple systems to reduce noise, focus on high-priority threats, and automate remediation.
Employee Onboarding / Offboarding
Automate onboarding and IT provisioning for new employees and reverse the process when employees leave to eliminate rogue access.
Infrastructure Management
IA automates environment provisioning and tear down, maintaining a consistent process and reducing hardware and cloud costs.
Release Management
Automate software deployments across disparate tools to increase productivity and throughput.
DevOps Toolchains
Intelligent automation standardizes processes allowing AI to do more work instead of burdening employees with managing point tools.
Other available resources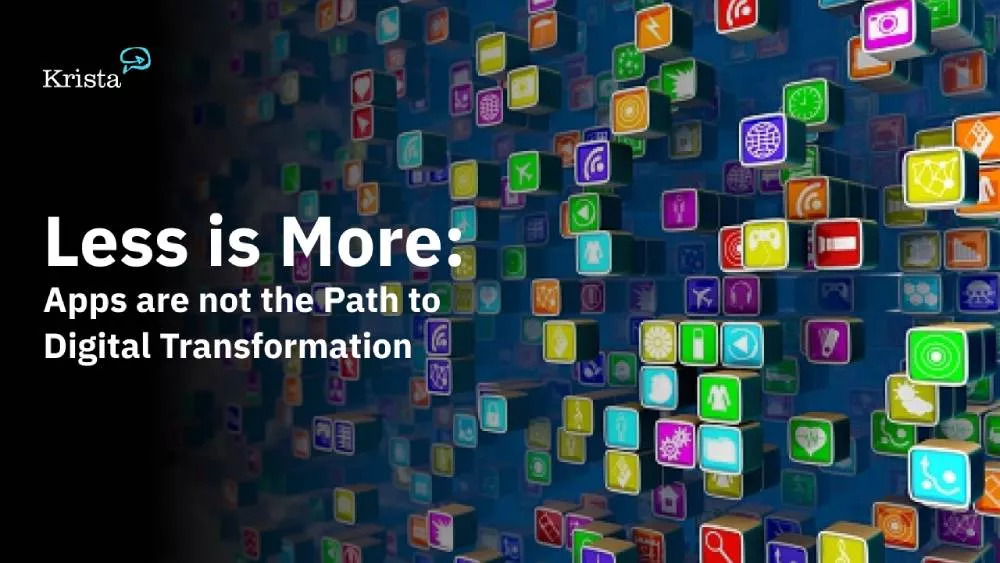 Apps Are Not the Path to Digital Transformation
LCAPs promise to simplify and speed up development to create more apps faster but more apps cause more problems. Read how creating more apps may make your digital journey more difficult.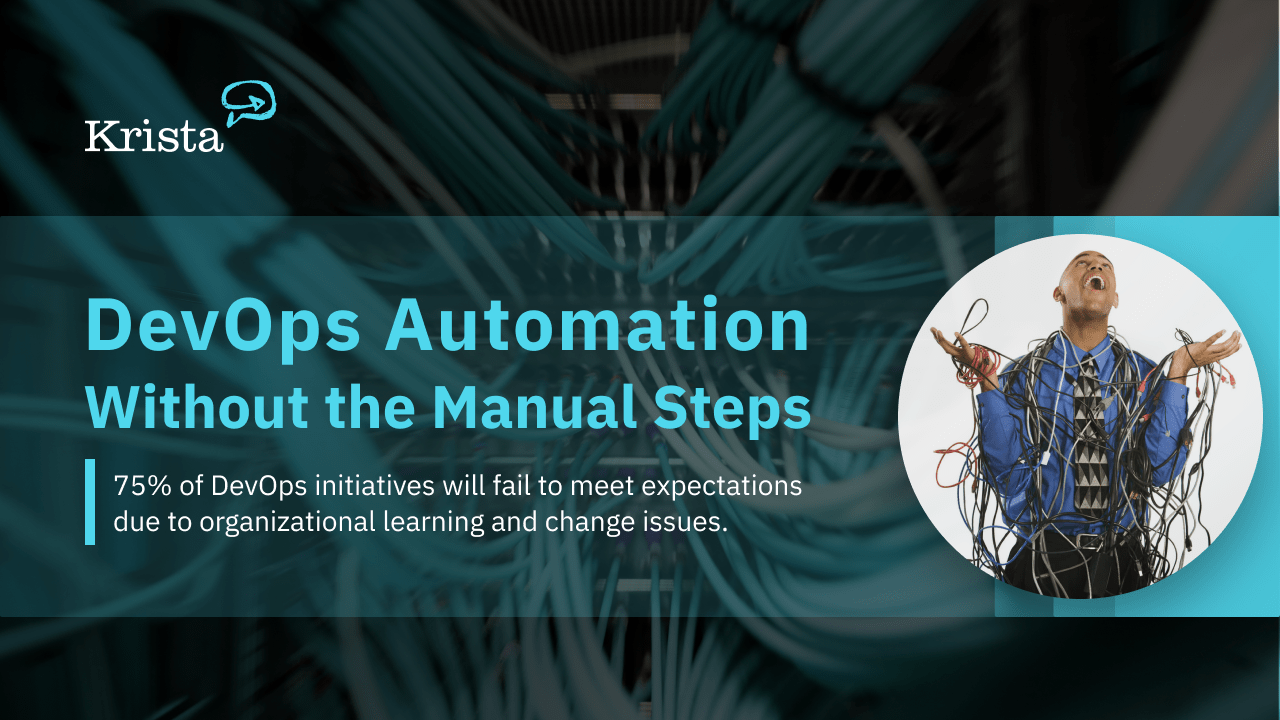 Automate Your DevOps Toolchain
Companies using DevOps automation are more agile. They meet business objectives more quickly and efficiently by deploying more frequent changes. They innovate faster with smaller iterations between requirements, commitments, and deployments.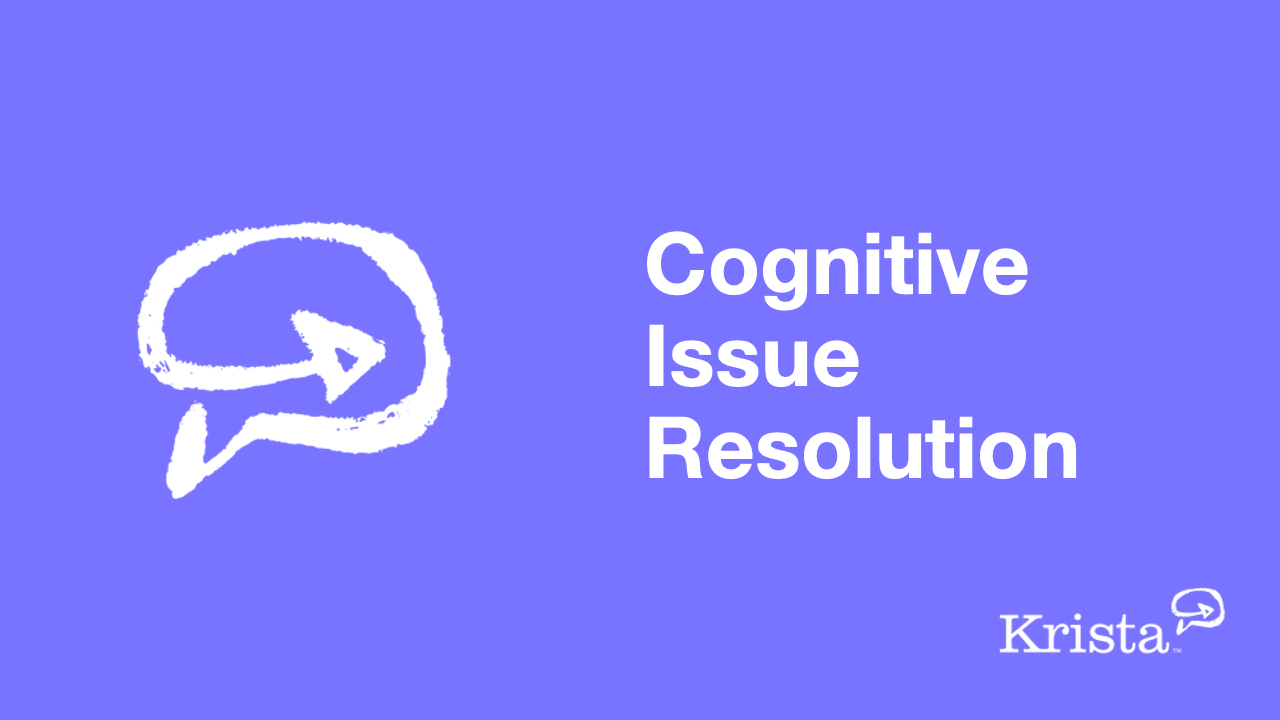 Cognitive Issue Resolution
Krista Intelligent Automation uses machine learning and artificial intelligence to automatically reply to and resolve email queries and issues sent to your company.
Contact us to learn how AI-led intelligent automation can increase your productivity.