Krista Low-Code Application Platform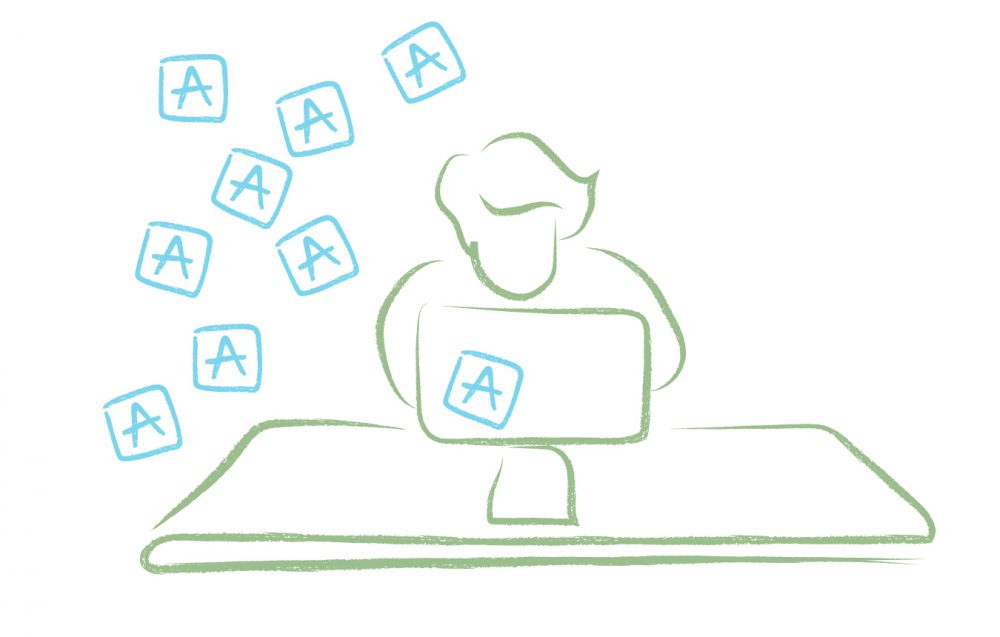 The Low-Code Goal
A low-code application platform (LCAP) enables businesses to quickly develop and deploy business applications with less code and fewer dependencies. Low-code development platforms typically require fewer coding skills to create apps, so business users, or "citizen developers, can use drag and drop functions to build business apps for their use or their organization's use. LCAPs provide rapid application development and deployment using declarative, model-driven application design and development techniques to simplify application deployment and digital transformation.
"We tried and failed to achieve a productive salesperson. We found we were asking them to read and update too many disparate apps. We were constantly training and getting nowhere. Now they are extremely productive since everything they need is in Krista. We don't train our people on Krista; they just use it."
CEO National Building Materials Manufacturer
Low-Code Platform Capabilities
A low-code development platform provides basic application development capabilities, such as a low-code development environment, an application model or repository, integration tools to connect with existing enterprise systems, and "one button" deployment management. However, most low-code platforms require professional and citizen developers to work together on every change. Doing so creates a dependency in the application delivery process and is counterproductive. An effective low-code development platform or citizen developer project must also address enterprise IT needs such as governance, security, integration, portability, and scalability without constraining responsiveness. Low-code application platform initiatives that do not simultaneously optimize enterprise IT and business needs are likely to fail.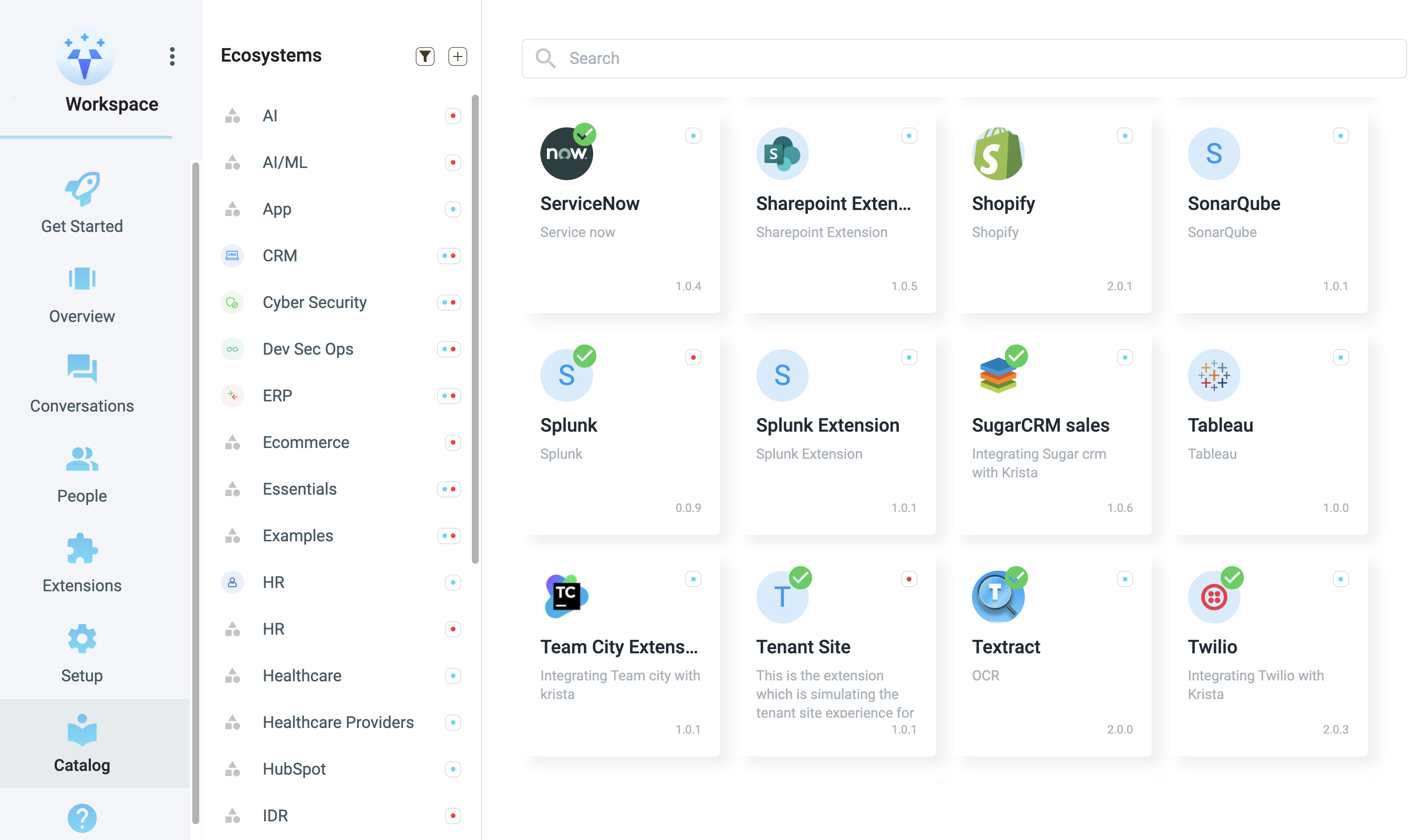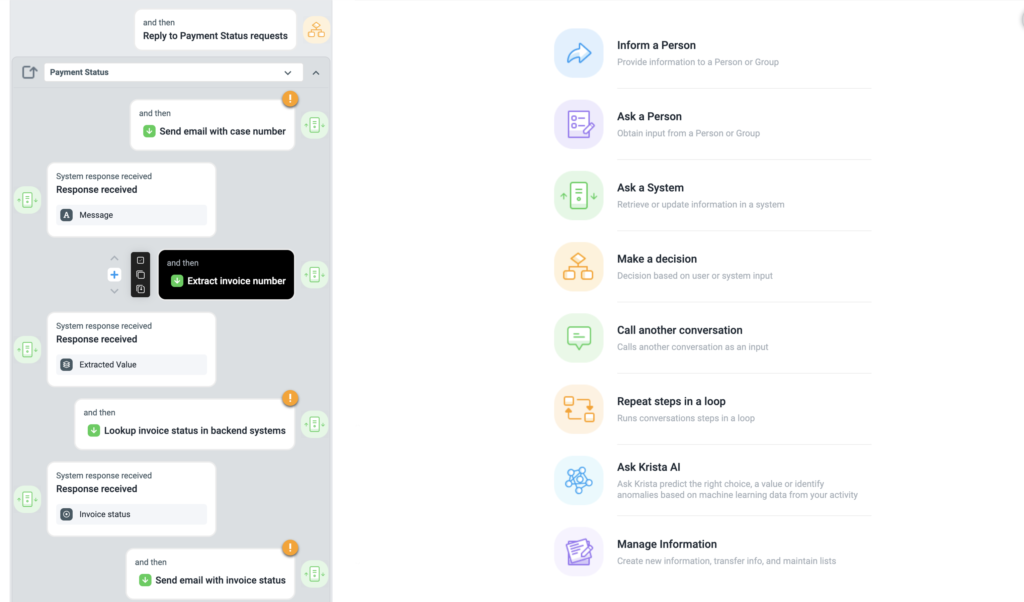 The Automation is the App
Krista is a low-code development platform enabling your business to quickly develop and deploy automated business processes across your applications. Krista's low-code development environment simplifies deployment and digital transformation, while her unique "nothing-like-code" iPaaS decouples business logic from enterprise system integrations. Decoupling business logic from integration technology allows citizen developers to quickly create sophisticated automations using Krista's drag and drop "ask a system," "ask a person," or "ask Krista" conversational automation model. Krista's natural language processing (NLP) conversational approach means automations are easy to interact with since interactions and navigation are similar to what users already use–messaging. Krista enables anyone to build conversational workflows across people, enterprise systems, and AI.
Krista Low-Code Application Platform Leads to Intelligent Automation
Krista's low-code capabilities solve problems only an industry-leading intelligent automation platform can achieve.
Other available resources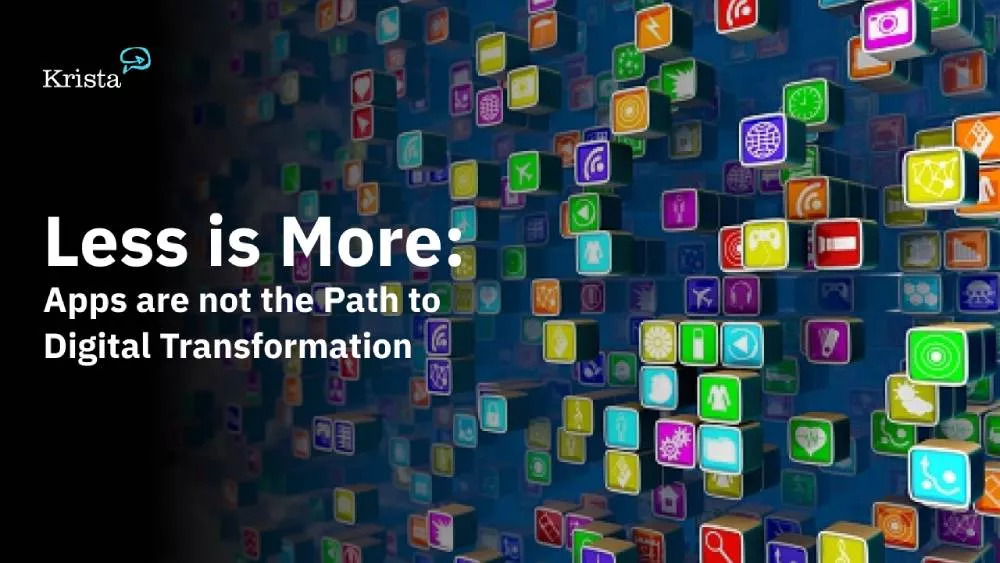 White Paper | Apps Are Not the Path to Digital Transformation
Creating more siloed and disconnected apps causes more problems. Krista's low-code automation builder removes apps and automates business outcomes.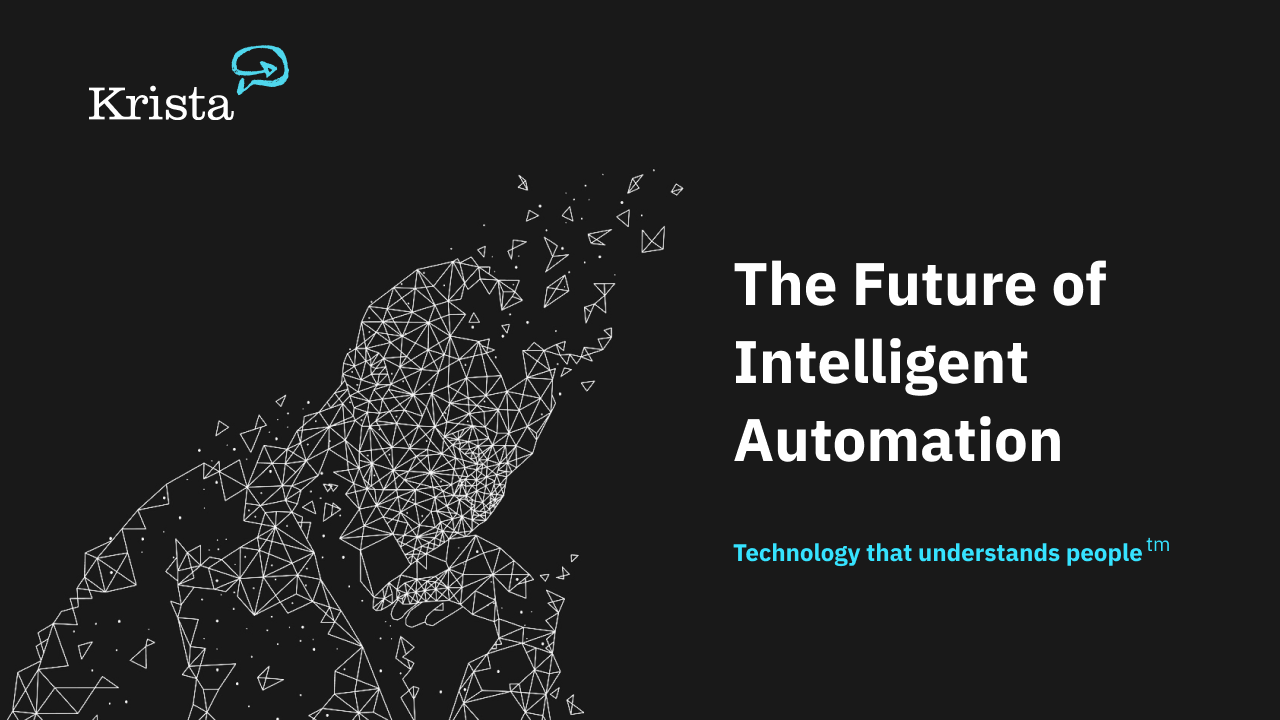 eBook | The Future of Intelligent Automation
Digital transformation is building or optimizing business models using modern digital technologies. Today, the speed at which your company transforms depends on your ability to change your systems and change your people.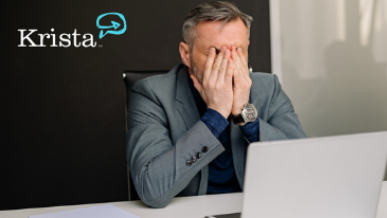 13 Reasons CIOs Worry About Citizen Developers Building Enterprise Apps
Businesses need to operate faster and more efficiently to survive. Therefore, they need more digital capabilities. However, there are too many business demands and too few skilled developers to fulfill them.
Contact us to see Krista's "nothing-like-code" automation builder orchestrates business workflows.