Krista Intelligent Automation
What is Krista?
Krista is an AI-led intelligent automation platform designed to quickly build conversational automations amongst your employees, customers, systems, and AI. Krista's unique informal approach enables business process owners to easily build new automations using a "nothing-like-code," low-code platform without waiting in line for expensive IT or development resources. Creating automation in Krista is simple. It is just like describing a conversation between your people and your systems.
"Krista's sweet spot is where multiple people and system capabilities must be orchestrated to perform a valuable business outcome, especially where changes to the process are frequent and machine learning could be applied to optimize the process."
Tom Reuner, HFS Research
Natural Language Processing (NLP)
Krista uses natural language processing (NLP) to make it easier for users to interact with the intelligent automation platform. NLP algorithms process and analyze natural language data to perform various tasks such as text translation, sentiment analysis, and topic classification. Krista's NLP is used to read a user's question, determine the intent, and extract data to advance to the next step in an automation. Conversation authors can NLP to find available system integrations and ask a system for data or actions in a longer process. Krista's iPaaS uses NLP to convert human requests and translate them into technical API calls.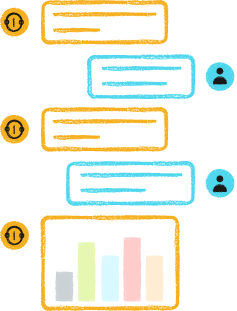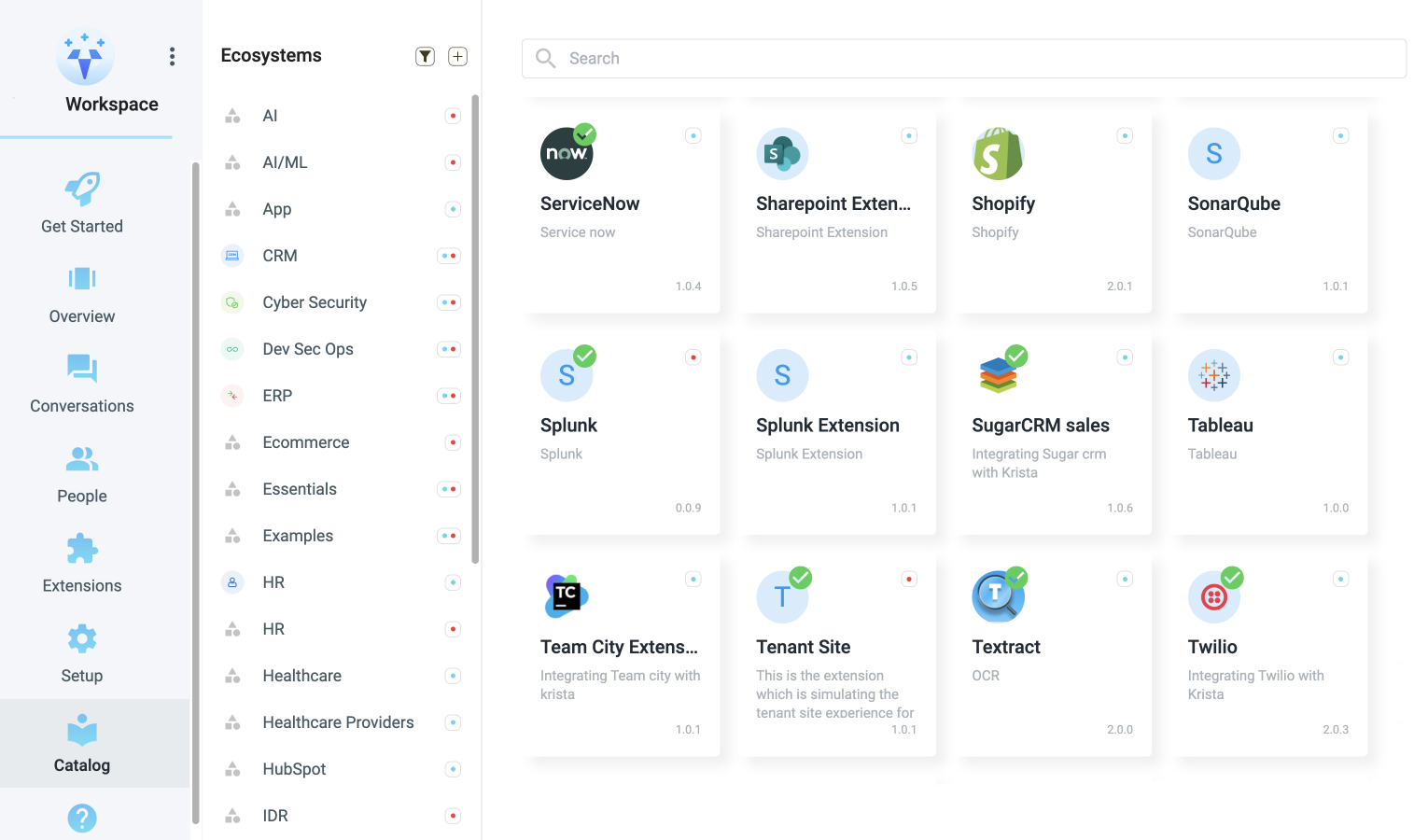 No-Code System Integration Model
Krista's unique no-code system integration model decouples the business logic from the actual system connectivity. This separation enables business people to make changes to the business logic and processes without waiting for constrained IT resources or waiting inside long project cycles. Krista's iPaaS layer contains extensions connecting backend system data, APIs, and other services. API changes are isolated from business logic in automations and do not force changes in conversations. This separation of layers means that hundreds of business logic changes can happen without straining IT resources. Krista's no-code system integration model makes it easy for businesses to build advanced automations independent of IT support.
Ask Krista Provides a Path to the Automated Organization
Krista's Low-Code iPaaS and Conversational AI reduce automation and user complexity.
Other available resources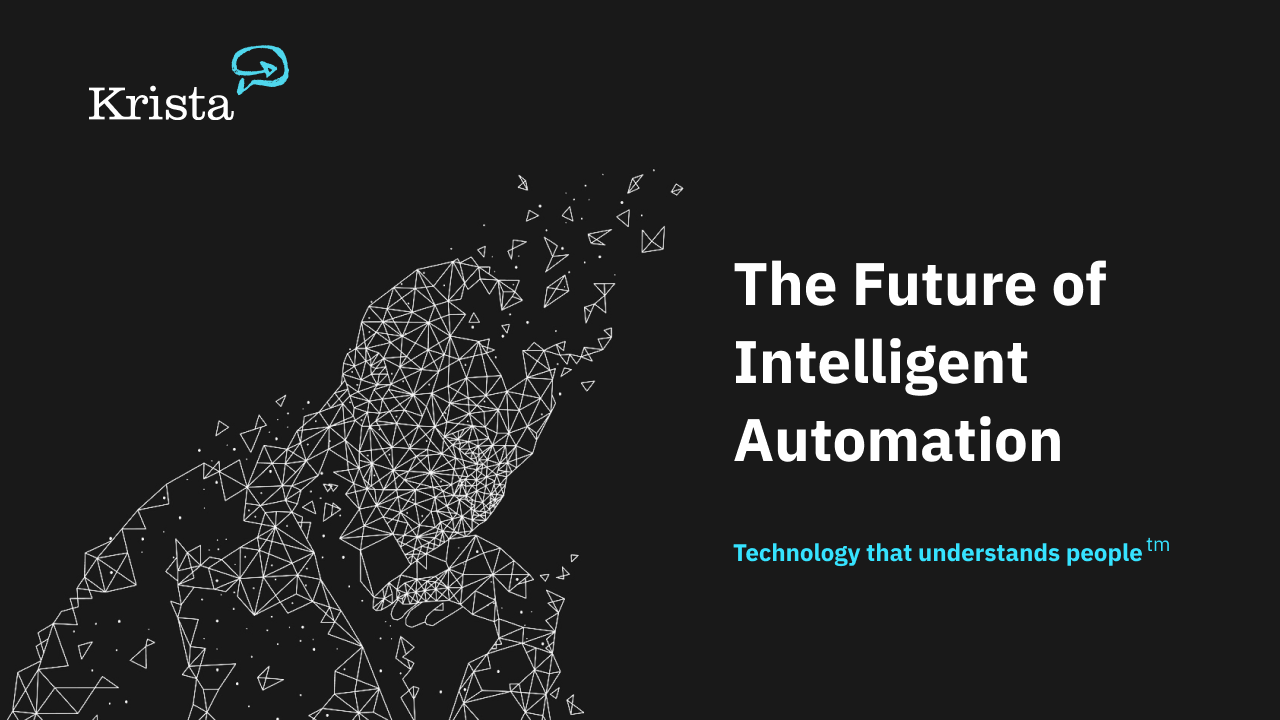 The Future of Intelligent Automation
Digital transformation is building or optimizing business models using modern digital technologies. Today, the speed at which your company transforms depends on your ability to change your systems and change your people.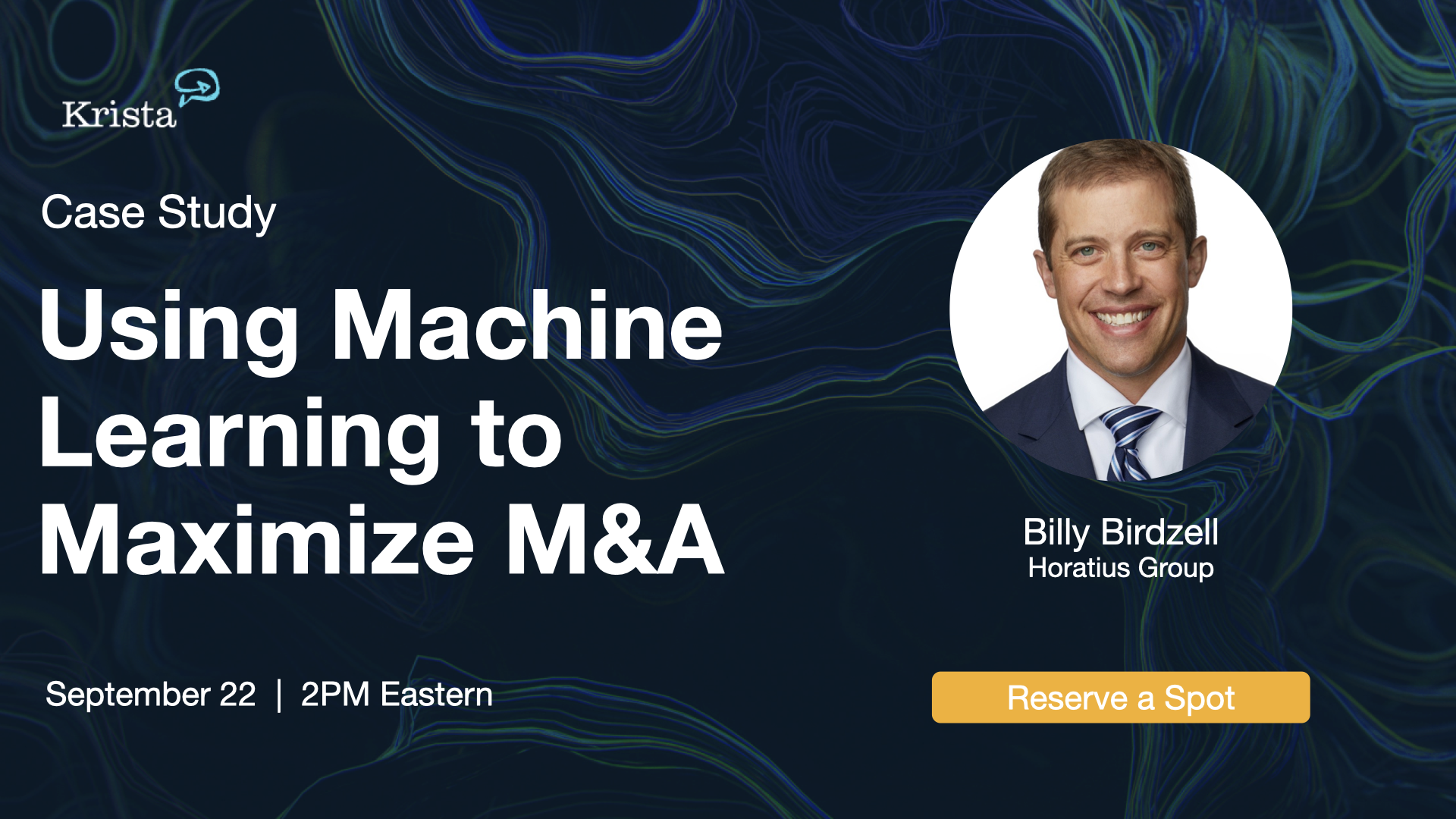 Case Study | Maximizing M&A Value Using Machine Learning
Hear Horatius Group managing director Billy Birdzell on how his firm uses AI to help evaluate which private companies are the right M&A targets.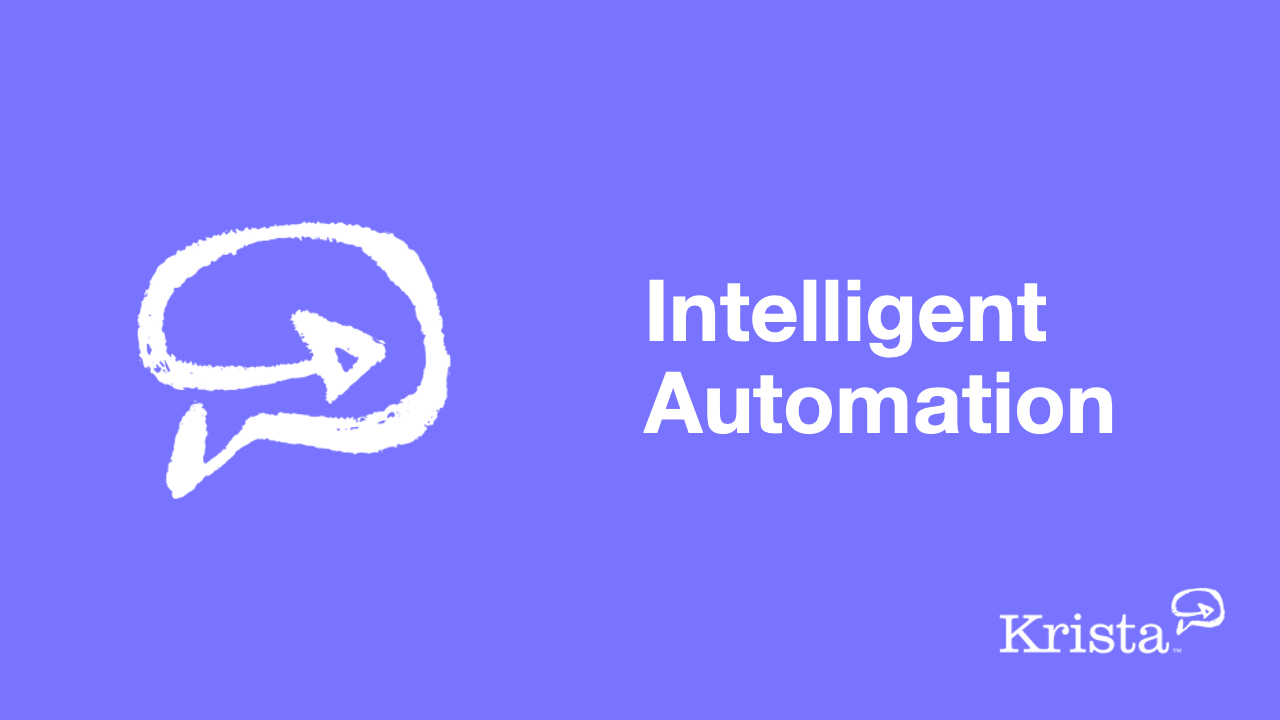 Datasheet | Intelligent Automation
Krista is an AI-led intelligent automation platform designed orchestrate business processes across people and systems. Krista enables business process owners to quickly build and modify workflows without expensive IT resources.
Contact us to see how Krista can transform your tech--not your people.