Krista Integration Platform as a Service (iPaaS)
Modern Business Models Require Multiple People and Systems
As enterprises adopt more and more cloud-based applications, they are inevitably left with a complex landscape of legacy systems and a wide variety of technologies deployed across their organization. The landscape makes it difficult to streamline digital business processes across all of the different data silos and application dependencies, leading to IT inefficiencies and decreased productivity. Therefore, enterprises deploy integration technologies, integration platforms as a service (iPaaS), and API management software solutions to help them overcome these challenges.
"Krista's sweet spot is where multiple people and system capabilities must be orchestrated to perform a valuable business outcome, especially where changes to the process are frequent and machine learning could be applied to optimize the process."
Tom Reuner, HFS Research
Automated Processes Across Systems are Challenging to Integrate
iPaaS is a cloud-based integration platform that helps enterprises connect their on-premises and cloud-based applications and data. iPaaS solutions are designed to provide an easy way for developers to integrate different systems with pre-built connectors that can be used to connect popular applications instead of manually coding each connection. However, the biggest challenge with traditional iPaaS and integration technologies is that they require a lot of coding to connect different applications and systems. It's a major barrier for non-technical users who simply want to be able to quickly and easily connect different apps and systems without having to learn how to code.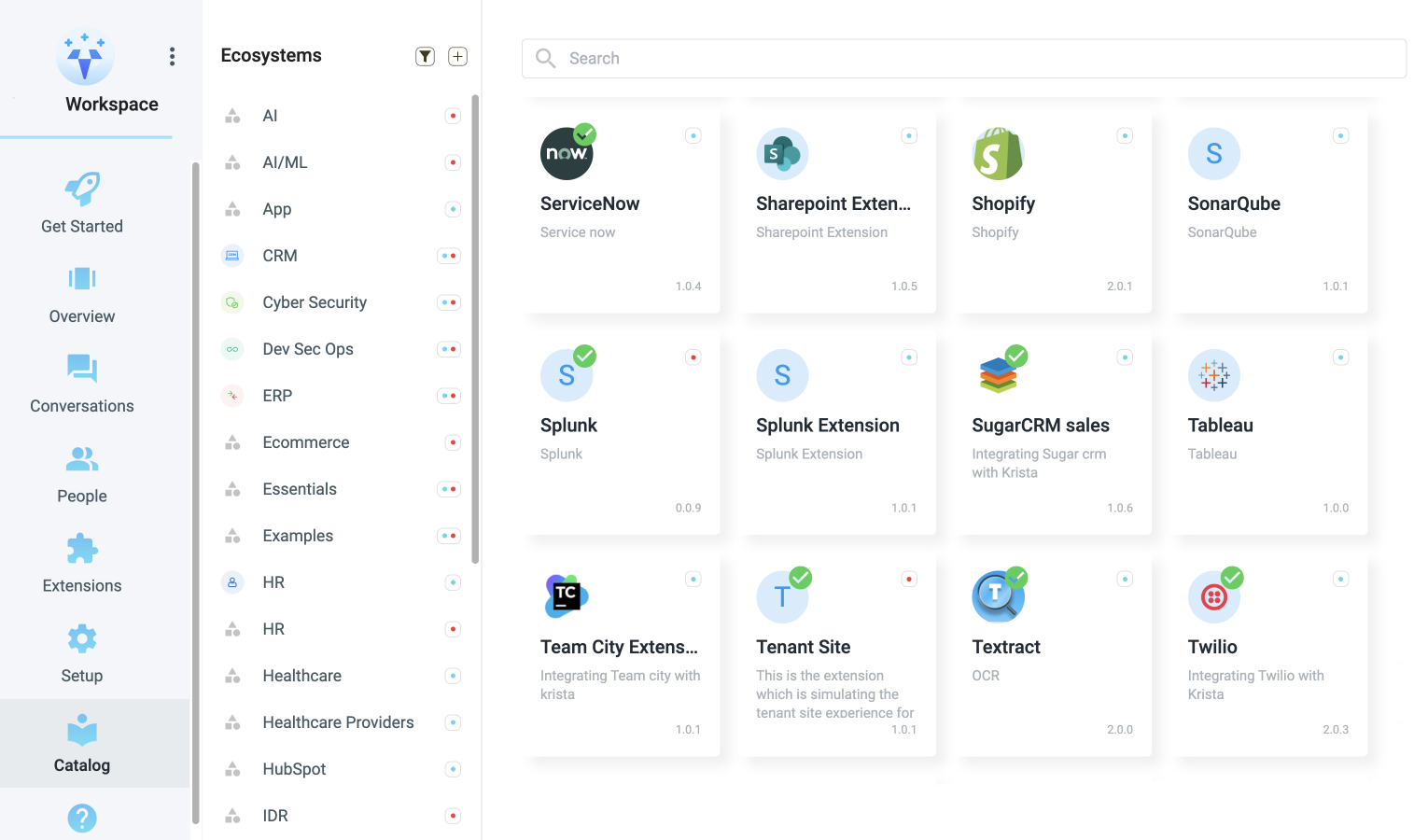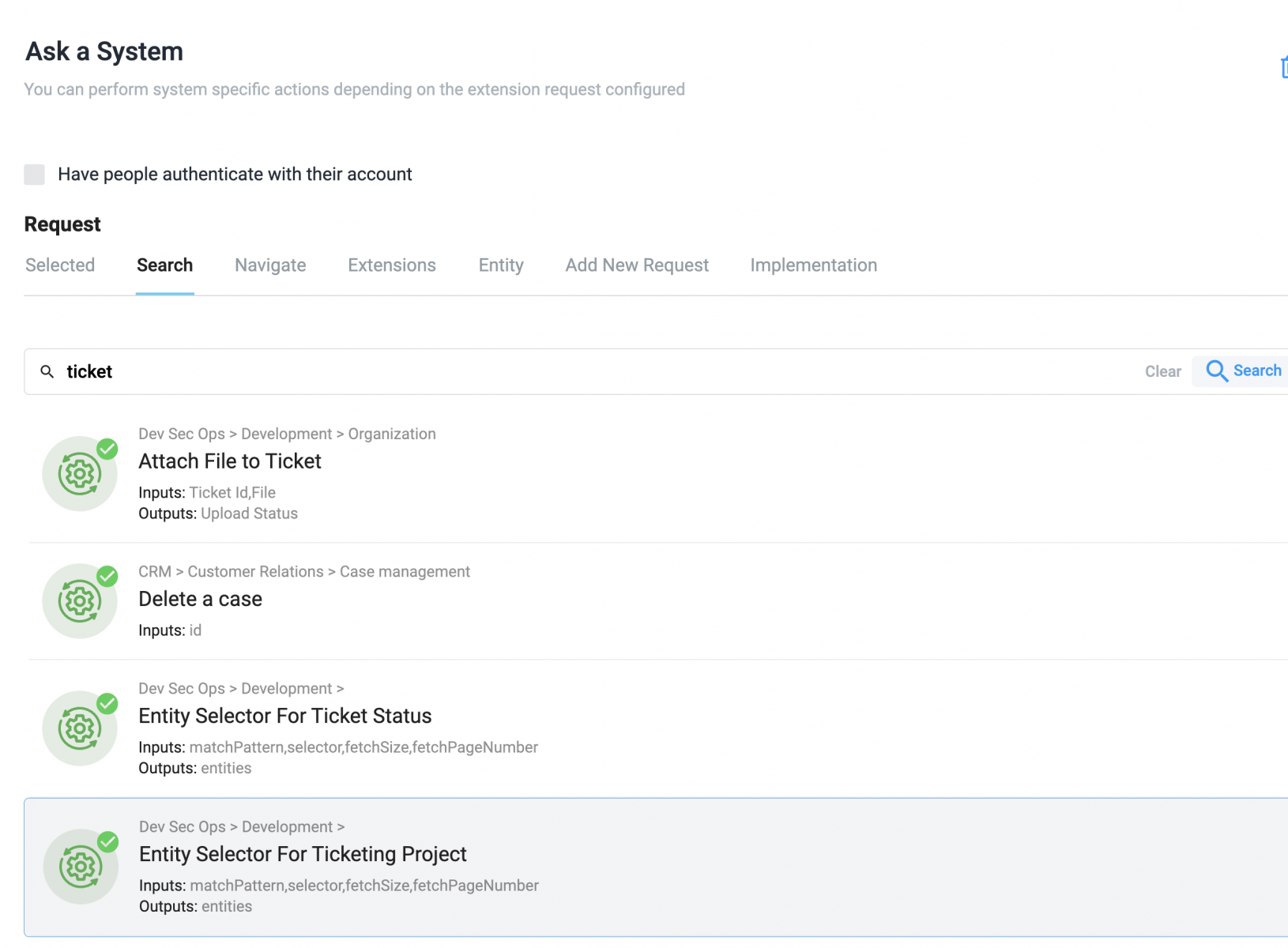 Krista Removes Integration Challenges
Krista's iPaaS makes it possible for non-technical users to access and manipulate data, without having to learn how to code or use complex API documentation. Krista's iPaaS provides a natural language interface allowing users to interact with applications, data sources, and automations as if they were a member of the team. Krista's prebuilt API Connectors provide role-based security access and become assets that are reused within an organization, making it easy to connect new applications without having to code. Removing technical skill requirements not only saves time and money but also makes it simpler to modify and respond to your business needs. Krista is an enterprise-ready iPaaS that versions entity objects and connectors, executes hundreds of transactions and gigabytes per second, and much more.
Ask Krista Provides a Path to the Automated Organization
Krista's iPaaS and Conversational AI reduce automation and user complexity.
Other available resources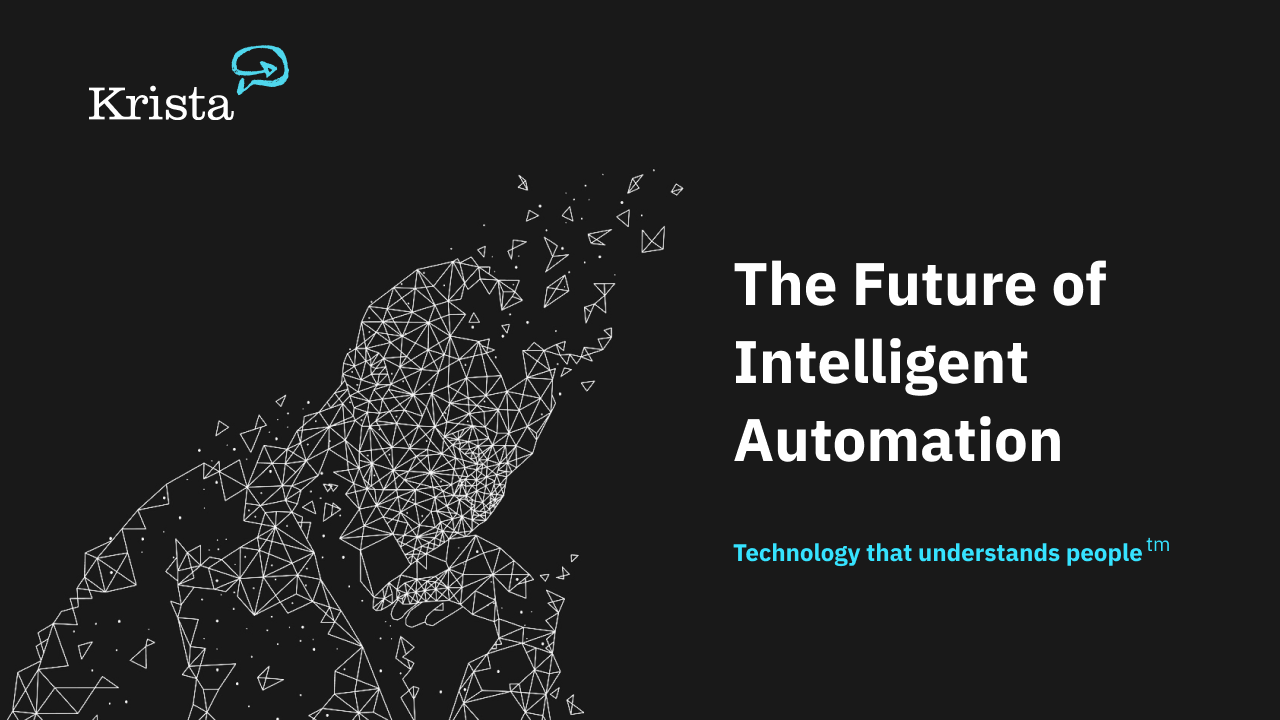 The Future of Intelligent Automation
Digital transformation is building or optimizing business models using modern digital technologies. Today, the speed at which your company transforms depends on your ability to change your systems and change your people.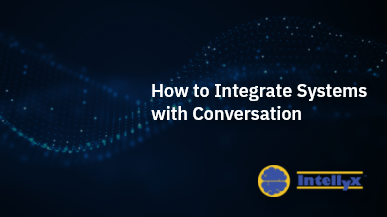 Intellyx Take | How to Integrate Systems with Conversation
Most automation projects don't fail in the initial build but in their inability to keep up with the changes required to support real-world business dynamics. Leveraging conversation as the means of creating these processes empowers a business to change its automation as fast as people who sense the impact of change can describe the need.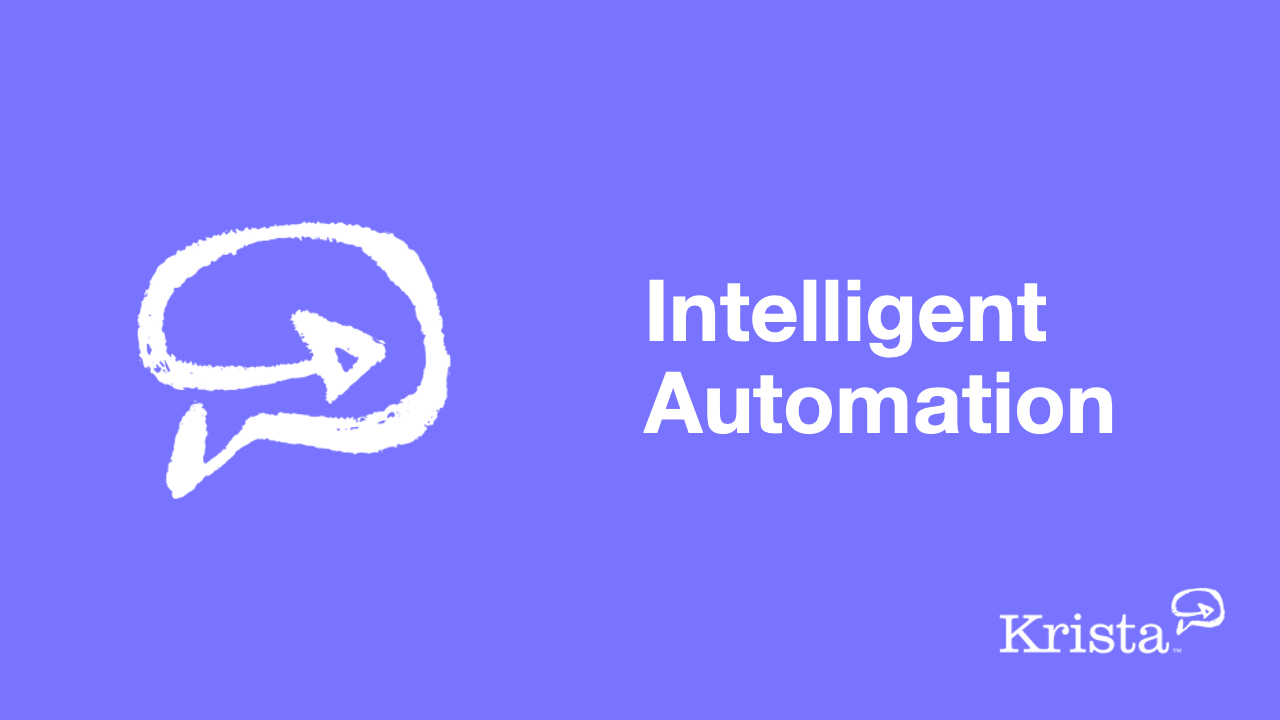 Datasheet | Intelligent Automation
Krista is an AI-led intelligent automation platform designed orchestrate business processes across people and systems. Krista enables business process owners to quickly build and modify workflows without expensive IT resources.
Contact us to see how Krista can transform your tech--not your people.